At 17, just as all new graduates, Rodrigo Ottoni was preparing for adult life. After not being accepted to a prestigious public university, he wasn't sure of what path to take. He ended up choosing his father's passion: the Military. At 18, he enlisted in The Brazilian Marines.
"I didn't know anything about the Marines, not the hierarchy, the work itself, nor the discipline. I started and just went along with it. After five years I managed to adapt and understand my place there", recounts Rodrigo.
While working as a radar operator, Ottoni dedicated himself to his true passion: gastronomy. Whenever possible, he would cook for friends and family. Since childhood, Rodrigo had been passionate about cooking. "I would watch Ofélia's show, a chef at the time, and would replicate all the recipes at home." It didn't take long for his passion to become his profession.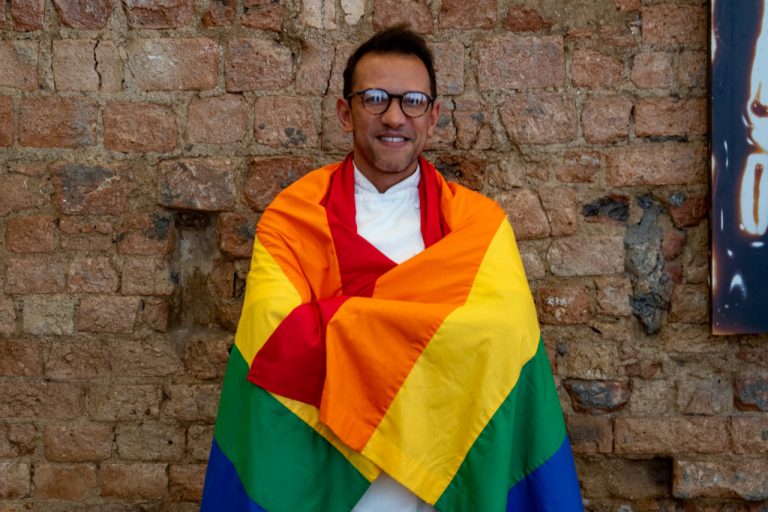 "At one point I realized that being in The Marines was stifling me. Repressing my sexuality while also repressing my creativity", he explains. In 2017, he decided to leave military service and dedicate himself to mastering his craft in the kitchen. 
Rodrigo found Gastromotiva during an internet search. He first signed up to be a service volunteer for one of the Refettorio solidarity dinners. He then registered for the first term of the course Endeavour: Make and Sell in Rio de Janeiro. He fell in love with the space and people and found himself in the Social Gastronomy and Zero Waste programs. Today, at 38, Ottoni continues as a volunteer at Refettorio Gastromotiva. This time, alongside the kitchen staff.
"My plans are to continue in the kitchen, stay with Refettorio and see what happens. I don't like planning for the future, I like surprises. I know I don't want to stand still because when you keep moving, that's when things happen" concludes Rodrigo.